Hi everyone,
Just a reminder, if you've missed any Fair Week Templates you can still get them.
See the info on the right side of my blog.
Cathy did. Here's her layout
You can go to her
gallery
to give her layout some love!
By completing just 1 layout and emailing me the link, Cathy will receive ALL of the Fair Week Templates, delivered right to her email!

Here are some photo's we took during fair.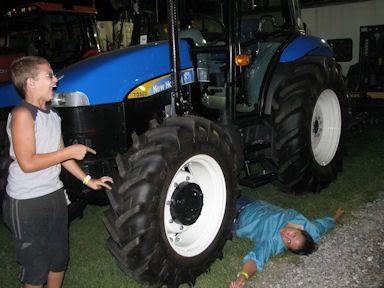 Jaime and Willie playing around the exhibits at the beginning of fair.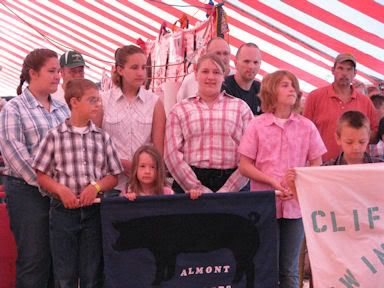 The Almont Squealers 4H club: Jaime, Heather, Tyra, Gabby, Willie and Jessica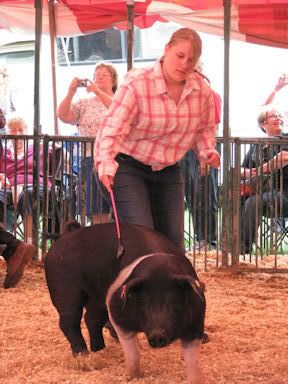 Tyra in her showmanship class.

Jaime in her showmanship class.
Jaime and Heather in Market class.


Jessica in her showmanship class


Jessica received a trophy


Heather with her Grand Champion Carcass trophy, Jessica with her showmanship trophy and Gabby with her Reserved Grand Champion Carcass trophy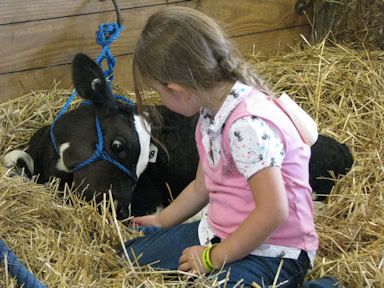 There's always some time for a visit.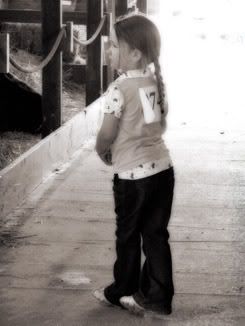 Isn't she cute!!!!!???
Gabby, Brian and Jessica on Auction day in Gabby's pen
Jaime shows her 1st place ribbon for her Market Class hog, while waiting on auction day.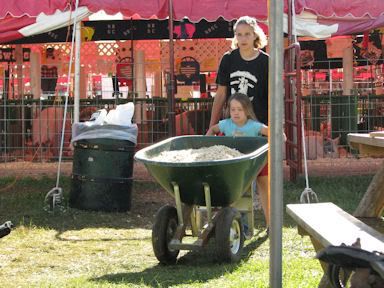 There's always work to be done
I'd like to take a moment to send a Thank You to all the individuals or companies that supported the kids during the livestock auction by purchasing an animal.
A special Thank You to: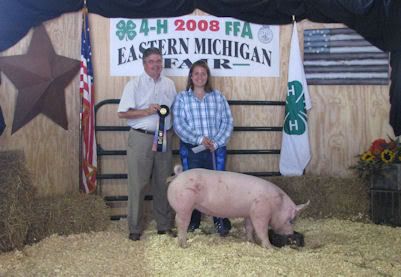 Roberts Buick for puchasing Jaimes 2008 Market hog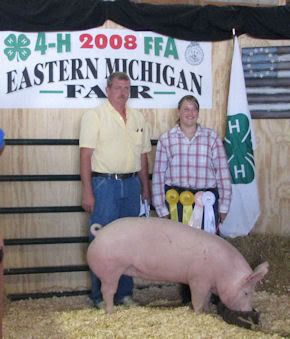 and All Green Lawn Care for puchasing Tyras 2008 Market hog.
Without your support the children wouldn't be able to have this great experience!
Now back to random photo's
After a hard and fast rain, the kids can't help but play in the puddles.
When there's nothing else to do, pretending to show using your baby cousin is always fun.
Gotta go to work now, hopefully I'll have a template later tonight.
Happy Scrapping,
MaryAnne
PS. I finished a template and my layout :)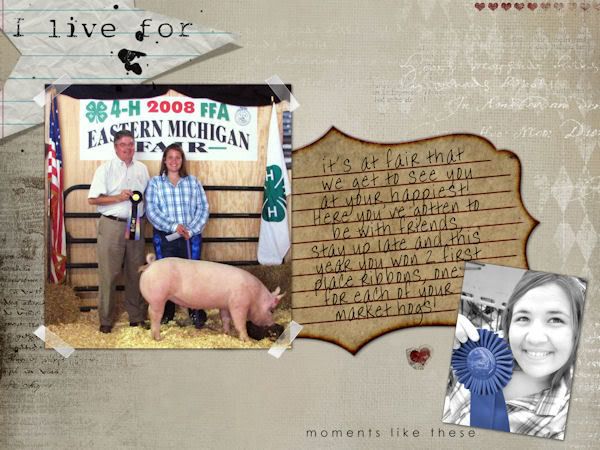 Here's a Simple Stacks Template Freebie for you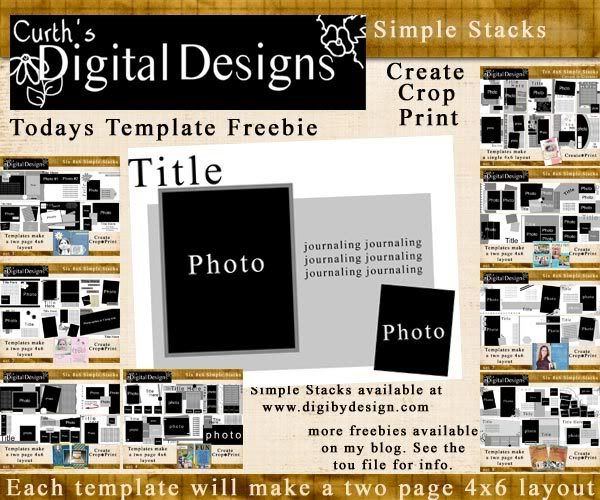 ttyl, maryanne