Hi everyone,
It seems like forever since I've been able to play!
We picked the girls up from State Fair on Sunday and I don't have a clue where this week went! They go back to school on Tuesday, so I won't do too much for another few days. I can't believe my little one is leaving for school! Unless I get a job I'll have more time to clean and scrap, lol. You know which I'd do if I had my choice.
I did get to create a layout today, since I grounded 1 dd from the computer, 1 was helping her dad and the littlest actually played outside today. This is not my typical layout, I did it as an 12x12 for my great nephew. It was so much fun to do, lol.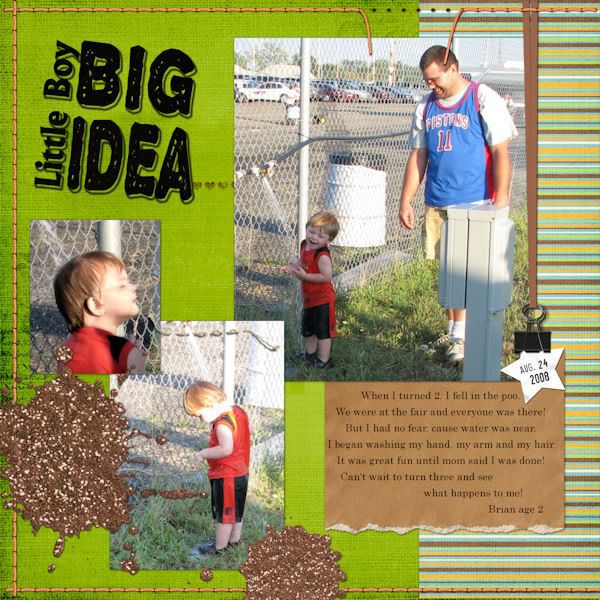 See you again soon
maryanne